Faire 2022 NOTES for Clan MacColin Members

Faire Run is 4/9/22-5/22/22
Call time is 08:00, ready to work. Peckham opens 7:00. Be early. The later you arrive, the farther the parking. Drop-off with DropOff Pass is 7:30 to 9:00 exiting Gate #3 in theory.
The Kitchen crew will have morning coffe and lunch available. Setup for opening requires most of us, not just officers.
Lost & Found: Turn in the lost & found items so they can be returned quickly. Six items were turned in last Sunday. Stored items can cost, as MARKED items are a quarter, a dollar for unmarked, so register your Personal Mark, and RECLAIM goods promptly.
Weekend: Sunny, low 58f, high 76f, humidity at 46% (as of 5/19).
This is the Closing Weekend. All tickets are full retail price. Prepare to take all your stuff home. Teardown starts as Faire closes. Co-ordinate with Rett Lowe for mid-week work. All tents must be down Wednesday.
Claim your Lost & Found before it goes into storage or auction.
Chief requires all to work teardown. We must be down to bare dirt, all palleted, with no screws or debris by 5:00 pm Sunday 5/29/2022. After we close Sunday, Teardown will start with fences, walls, and deco, and, if we can, Varanda roof. Each roof needs to be down by Tuesday at latest.
The Chief wants us to look at our historical pictures and ask to find out about their significance and our 40+ years of history. Persona work is important now, both group and individual. Avoid breaking character.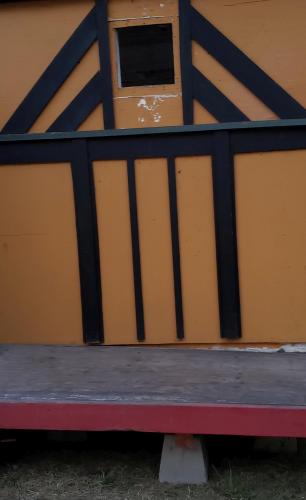 ---