Aultbea from the bluff, with the key , and the coast to the hotel on the right, at ebb tide, with Mellon Charles on the far shore.


Pan from Han McLeod's drive in Aultbea from southwest to east, with the hotel, and Isle of Ewe in the distance where her daughter lives, and the mountains on the far shore of Loch Ewe forming the horizon.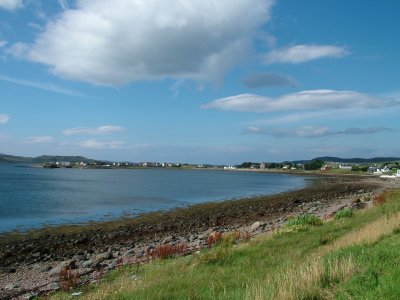 Aultbea from the shore looking north to the key.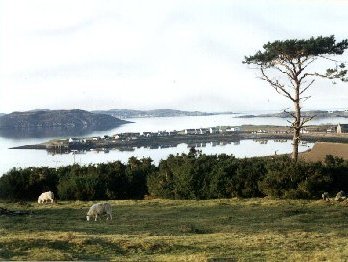 Aultbea from the fields looking north to the key.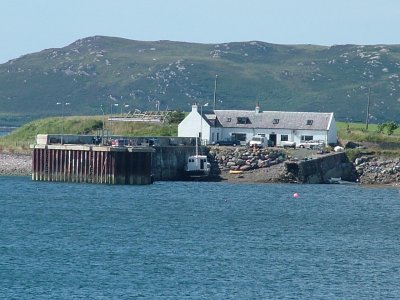 The Aultbea Key.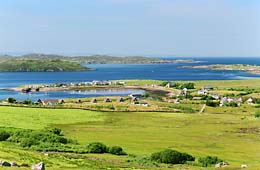 Aultbea, Loch Ewe, Isle of Ewe, Mellon Charles, and the opposite shore headlands from the bluff looking north by north west.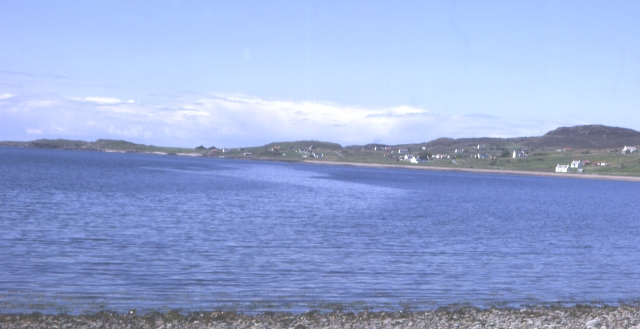 Mellon Charles from the Aultbea shore.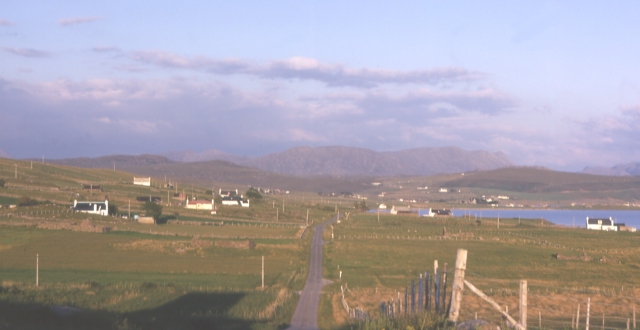 Ormiscaig looking south from Mellon Charles.
---
Copyright © 2007 Norman Montgomery; All rights reserved.